Crops and Livestock
Rice County farmers grow 286,820 acres of wheat, corn, grain sorghum, soybeans, sunflowers, and hay with approximately 127,000 acres of pasture. The diversity of soil type and moisture make crop production a challenge.
Rice County Extension delivers educational programs and information to help increase the efficiency and sustainability of Rice County farms. We are here to provide "Knowledge for Life" by answering all of your agriculture related questions.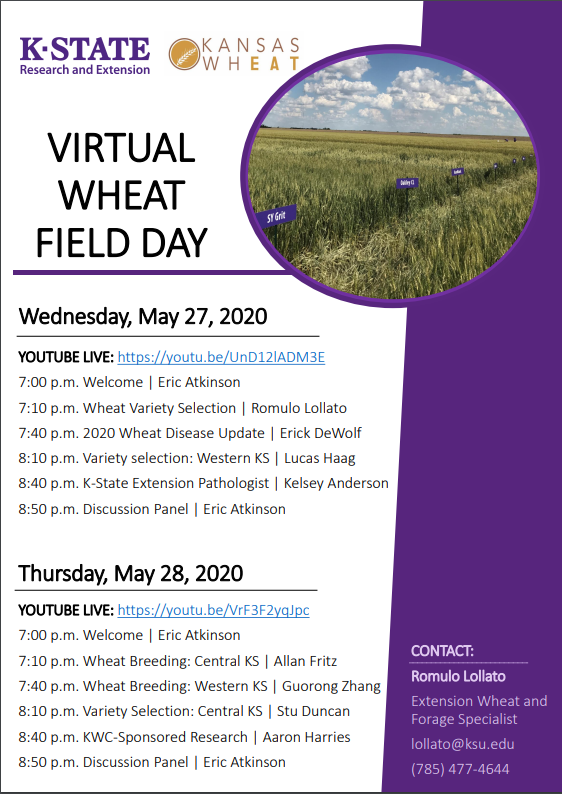 Soil Tests
Now is the time to come in with your Soil Samples
We are under contract with the Rice County Conservation District to allow farmers 5 soil samples at no cost to them. They will be sent off to K-State Soil Testing Lab.
Farm Account Books
We have for sale Farm and Family Account Books. We also sell the individual pages for your convenience.
2019 Kansas County-Level Cash Rents for Non-Irrigated Cropland
Find rental rates for non-irrigated cropland by county here:
https://www.agmanager.info/land-leasing/land-rental-rates/2019-kansas-county-level-cash-rents-non-irrigated-cropland